Governor's Quality Poster Seal
The staff of
PottersWorld
would like to announce the current holders of the
Governor's Quality Poster Seal
. This seal displayed in member's panel indicates to others that this member understands fully not only the ToS rules and regulations, but their posts show a consistent quality of writing. Criteria include:
-- posts of sufficient length to provide proper communication
-- good descriptions of settings, emotions, and character development.
-- attentions to detail on spelling and grammar
-- good RP practices such as being a generous RPer (leaving enough material for the other person to respond to), prompt replies, not a thread-abandoner, etc.
Other members, especially those new to the board, should look for these seals and use those members posts as examples of what good quality posts should consist of.
The QPS is not a permanent award. It can be taken away for serious board infractions, or when the staff feels the QPS is no longer deserved. Reasons to LOSE the QPS could be as follows:
-- Breaking the ToS, especially the "forbiddens" list
-- Low activity
-- Continual thread abandonment
-- Having recent probations or firings from jobs
-- Failing to hold a job in the past year
Congratulations to every one of our Quality Posters!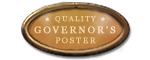 Adewale Kayola
Amory Gray
Anders Parrish
Atthis Sergeant
Auden Denton
Aurora Landvik
Aurora Mcintyre-Avalon
Avila Esp
Catriona Wood-Coburn
Clara Chandler
Daniel Penvrane
Elias Fisher
Eos Rutherford
Franklin Baudelaire
Graham Lester
Greydon Swifte
Hartley Nightingale
Holly (Barrett) Kohler
James (Neilson) Anderson
Jamie Jones
Juliana (Moran) Moran-Jameson
Kainsley (Delshay) Grieves
Kendall Atwood
Kira Reid
Lindey Stewart
Loren Ashwood
Milo Stilton
Octavia Hawke
Oliver Mcintyre
Patience (Atwood) Atwood-Moon
Reuben Cross
Rory Malone
Rosetta (Jette) Xin
Ryan Cormack
Sally Fuller
Samantha White
Samuel (Fitzroy) Montgomery-Fitzroy
Shane Taylor
Tamara Reyes
Tatiana (Penvrane) Gray
Thomas Ward
Tiffany Neil
Tyrael Carver
Zachary Wyden